The department of Cardiology offers most current and specialized treatment strategies. Our integrated amenities are supported by internationally trained highly qualified doctors, nurses and support staff; state-of-the-art specialized cardiology equipment and facilities. This makes this hospital one of the premier institutions for cardiac care in the city as well as the country.
Our highly trained and proficient cardiology physicians are accompanied by experienced cardiac surgeons provide excellent all-encompassing care for any heart ailment.
We strongly believe in "Patient Centric" treatment so that informed and evidence-based decisions are taken for every patient.
Technology & Infrastructure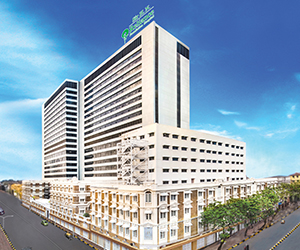 The Cardiology department has the latest versions of ECG machines, Echocardiogram machines, Holter monitors and treadmill tests. We also have all the cardiac diagnostic facilities on the Out Patient cluster which provides additional convenience to patients.
Our state of an art fully integrated catheter lab and hybrid catheter lab are equipped for simple and complex coronary angioplasties, simultaneous minimal access CABG and angioplasty and emergency PCI following CABG and vice-versa. We have pressure wires for measuring Fractional Flow Reserve (FFR), Rotablation for complex angioplasties, and also conduct the Intravascular ultrasound (IVUS) of the coronary arteries. Our Interventional team is available 24/7 to help patients with any sort of cardiac emergencies.
The Total electronic data entering system allows physicians to monitor data instantly.
Services
Partners in care