The Laboratory Medicine department at Sir H. N. Reliance Foundation Hospital and Research Centre provides round-the-clock phlebotomy and laboratory services for all our in-patients and well as out-patients. The highlight of this department is that it's fully equipped with state-of-the-art infrastructure so that most of the samples are processed in-house and do not require to be sent to an external laboratory for testing. This effectively reduces our turn-around time for processing samples and providing quality and precise reports to all our patients. The experience and expertise of doctors and support staff in various specialties helps us to maintain the highest quality standards in reporting.
Technology & Infrastructure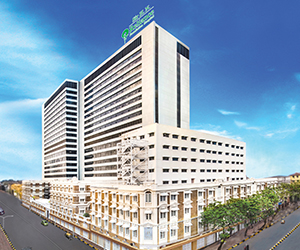 We have a dedicated Laboratory and Blood Bank space of 10,000 sq ft at our premises; in addition to that we have a designated central access area to receive and distribute samples to various sections. We also have UPS system installed for all major equipment and have automation of all diagnostic tests. The laboratory design and quality standards are in place for national and international accreditation.
Highlights:
All samples are transported via Pneumatic chutes; fully-automated sample sorting, de-capping and archiving
Centralised temperature monitoring system; dedicated walk-in cold storage for proper preservation of reagents and samples.
Comprehensive lab equipment for pre-analytical automation, Biochemistry and Immunoassay, Special Chemistry, Haematology, etc.

Services
The Laboratory Medicine department at Sir H. N. Reliance Foundation Hospital and Research Centre is fully equipped to provide a variety of lab investigations in all specialties:
Haematology: Including Coagulation and Flow Cytometry, and platelet function analysis
Clinical Pathology: Fully-automated urine and semen analysis
Histopathology: Routine Histology, cytology, immunochemistry and frozen section
Biochemistry: Analysis of enzymes, hormones, lipids, etc. in blood using fully-automated integrated and standalone analysers of high throughput
Immunology: Analysis of blood antigens-antibodies
Serology: Fully-automated systems for all infective parameters
Microbiology: Automated tuberculosis detection, rapid automated identification systems, automated streaking and blood culture systems
Molecular Biology: Basic molecular biology tests on automated platform
Allergy and Neonatal screening tests.
Partners in care
Dr. Meena Desai
Head of Department

Department
Laboratory Medicine

Dr. Anjana Hosangadi
Consultant

Department
Laboratory Medicine

Dr. Shashikala Shivaprakash
Consultant

Department
Laboratory Medicine
Qualification
MBBS, MD (Microbiology)

Dr. Seena George
Consultant - Lab Medicine

Department
Laboratory Medicine
Qualification
MBBS, MD (Pathology)