Sir H. N. Reliance Foundation Hospital and Research Centre targets creating a state-of-the-art dedicated tertiary centre offering specialised Paediatric nephrology services to children suffering from various kidney ailments. We have a dedicated team of Paediatric nephrologist, Paediatric urologist, Paediatric intensivist and Paediatric dietician offering comprehensive renal care under one roof.
Very few centres have dedicated Paediatric nephrologists who are specially trained to care for children suffering from kidney problems. With a committed team of medical professionals, high tech instruments and sophisticated laboratory, our patients are assured of quick diagnosis and proper treatment.
Technology & Infrastructure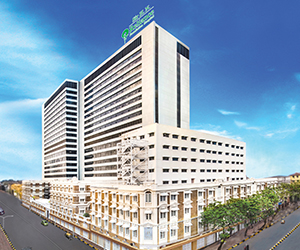 At Sir H. N. Reliance Foundation Hospital and Research Centre, we have Paediatric haemodialysis, plasmapheresis, Paediatric Continous Renal Replacement Therapy (CRRT) and Acute & Chronic Peritoneal Dialysis (CAPD, automated PD). We also have a Paediatric uroflowmetry and invasive urodynamic study facility, ultrasound guided kidney biopsy, renal histopathology and paediatric urology.
Services
The Paediatric Nephrology department at Sir H. N. Reliance Foundation Hospital and Research Centre caters to:
Screening and high risk counselling in antenatal renal problems
Managing congenital and developmental renal problems
Common acquired renal problems such as urinary tract infections
Paediatric hypertension
Paediatric vasculitis
Paediatric critical care nephrology
Paediatric kidney biopsies & renal histopathology
Paediatric renal malignancies
Paediatric plasmapheresis
Paediatric kidney failure
Paediatric renal replacement therapy including Paediatric haemodialysis and peritoneal dialysis.
Partners in care