The department of Endocrinology at Sir H. N. Reliance Foundation Hospital and Research Centre is dedicated to the diagnosis and treatment of all diabetes and endocrine disorders. Our experienced consultants, along with trained and professional technicians and nursing staff, provide round-the-clock specialist care to the full range of endocrine problems.
Our doctors are experts with the latest technological advances and trends in specialized fields of diabetes care like Insulin Pump Therapy, CGMS Technology, Management of Type 1 Diabetes, Diabetes in Pregnancy, and other complications of Diabetes. We provide a complete assessment of a person with diabetes and screen for various risk factors and complications.
Endocrine disorders include thyroid disorders, adrenal disorders, pituitary disorders, and disorders of male and female hormones.
Technology & Infrastructure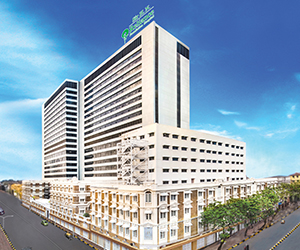 The department is fully equipped with the latest technology to provide world-class services in endocrinology with the most modern devices for Ambulatory Glucose Monitoring and Insulin Pump Therapy.
Services
Some of the common endocrine disorders treated at our hospital include:
Diabetes
Thyroid diseases
Osteoporosis
Pituitary diseases
Adrenal diseases
Disorders of calcium metabolism
Disorders of water and sodium balance
Disorders of male and female hormones
Partners in care
Dr. David Chandy
Consultant

Qualification
MD (Internal Medicine), DM (Endocrinology)

Dr. Gaurav Beswal
Consultant

Qualification
MBBS, MRCGP (UK), CCT (UK), PGD Diabetes (UK)

Dr. Nikhil Bhagwat
Consultant

Qualification
MD (Internal Medicine), DM (Endocrinology)

Dr. Shaival Chandalia
Consultant

Qualification
MBBS, Diplomate, American Board of Internal Medicine

Dr. Siddharth Shah
Consultant

Qualification
MD (Internal Medicine), F.I.C.P, F.R.C.P (Edin), F.A.C.P (Hon)

Dr. Suresh D. Mehtalia
Consultant

Qualification
MBBS, M.D., F.I.C.A (USA), F.I.C.P. (IND)