Sir H. N. Reliance Foundation Hospital (RFH) has an out-and-out department of paediatric cardiac sciences providing all aspects of paediatric & congenital heart care under one roof; a model of healthcare efficiency and optimized patient care, from early disease detection to complex interventions helping children with congenital heart defects.
Our state-of-the-art Operating Suites, Hybrid Catheterization Laboratory, Intensive Care Unit with most advanced infrastructure and strict 1:1 nurse ration for the post-operative care complement our comprehensive team which consists of Cardiologists, Paediatric Cardiac Surgeon and an exclusive Paediatric Cardiac Anesthesiology and Intensivists.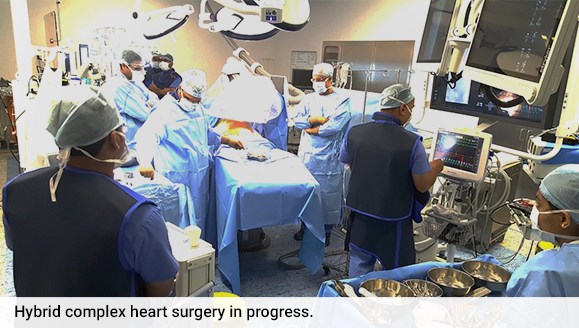 The department in a short span of 15 months since its inception has performed some of the highly complex congenital heart surgeries like complex double switch operations, one stage correction of transposition of great arteries with total anomalous pulmonary veins, revision of conduit procedures as a hybrid surgery, a first of its kind, in the country besides 100's of complex and major congenital heart surgeries, redo open heart surgeries. The programmeme has already attracted country's attention by some of their accomplishments.
The entire spectrums of paediatric cardiac interventions are performed with exceptional outcomes. Some of the notable complex interventions performed till date include Ductal stenting, RVOT stenting and hybrid procedures.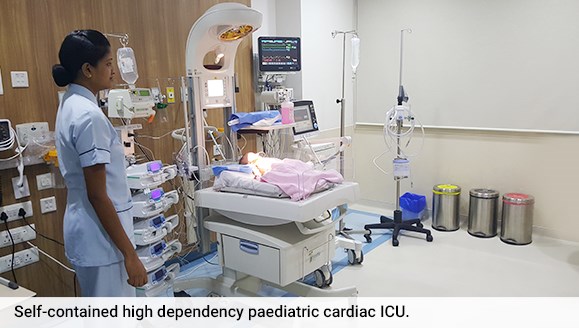 The other notable expertise that is available is enface reconstruction of the septum that would facilitate precise location of septal defects in some of the dark areas of the heart and thereby helping in precise closure of the defects during surgery. 3D reconstructions for planning complex intra-cardiac corrections are also done here.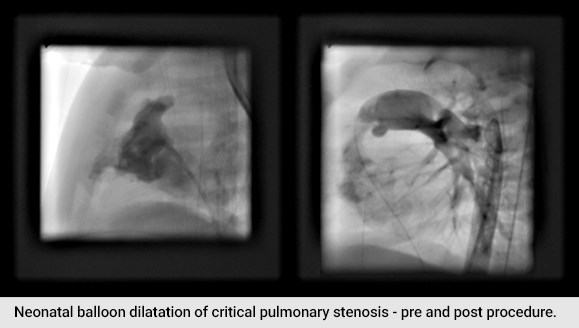 The programme has renowned leaders in complex neonatal corrections, cosmetic congenital heart surgery and valvular reconstructions.
The programme also has to its credit conducted several in-house as well as outstation continued medical education programmes to educate the society in general so as to improve the goals of early, precise detection and timely interventions.
We also conduct free clinics every week to facilitate the early detection and correct interventions and surgeries at the right time. No child who has come to the hospital for the treatment has been turned back for want of resources.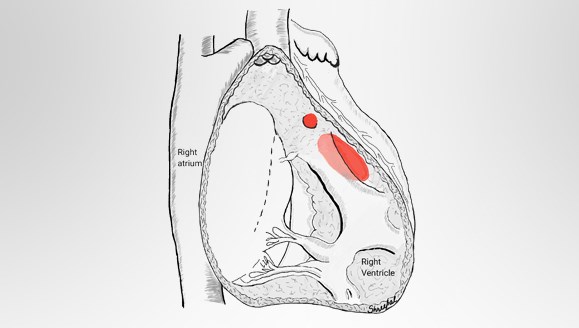 We have routinely performed the following surgeries:
Arterial Switch Operations / Atrial Switch Operations- it is one of the complex congenital heart surgeries that has been performed in more than 400 babies by our surgical team in the last 15 years with success results matching the best centers in the world.
Complete AV Canal Repairs- we have operated more than 100 complete AV canals.
Obstructed TAPVC Surgeries- more than 600 neonates and infants have undergone repair for this complex defect.
The team is well known for its exceptional outcomes in total correction of tetralogies (nearing 100% success).
Cosmetic Congenital Heart Surgeries- The traditional incision to do an open heart procedures is from a long midline incision. Our team has the vast experience of operating from the back- called posterior thoracotomy approach in more than 1000 children.
These surgeries are done from back thus resulting in no scar at all in the front thereby removing the stigma of heart surgeries and also improving the self-esteem and confidence for these children. More importantly this eliminates social stigma of scar in the front in our complex social environment. In addition operations with smaller incisions from the front– called Ministernotomy approach where only small portion of the bone is cut- are also the innovations of our surgical team and they are one of the leaders in this area in contemporary science. The infants as small as 4Kg also are benefited of this technique.
The institute is shortly starting a National and International Fellowship programme of 1-year duration in Paediatric Cardiology, Paediatric & Congenital Heart Surgery and Paediatric Cardiology for appropriate medical professionals.
The goals of the programme is:
To constantly challenge the existing boundaries in the treatment of structural cardiac defects in children by leading change and striving for excellence in clinical care, education & research.
To aim for timely interventions / surgeries at the time of presentation with outcomes nearing 100%.
To develop and encourage total corrections of all deformed hearts in a single or 2 stage so that the children do not miss out in the interim follow up periods.