We at Sir H. N. Reliance Foundation Hospital and Research Centre believe in Patient & family centred care. Adequate facilities and arrangements have been made for relatives and friends visiting the patient.
Visiting Hours:
Each patient will be issued one attendant pass and two visitor's passes.
One attendant can stay with the patient 24X7 on the attendant pass.
Visitors will be allowed only during the visiting hours.
Inpatient rooms: 4:30pm - 6:30pm
ICU : 8am - 8:30am & 4:30pm - 6:30pm
Amenities:
Visitor's Lounges are located on all inpatient floors.
Kiosks are located across the hospital providing information about hospital services , consultants & way finders
Visitor's Cafeteria is located on Ground Floor, Heritage. It is open 24X7, visitors are welcome.
Parking available on first come first serve basis.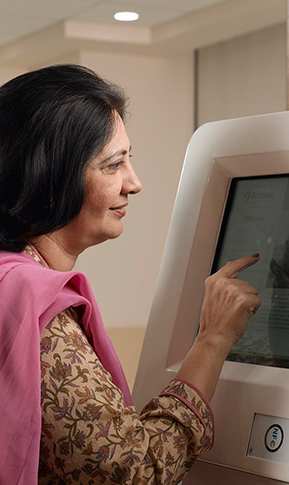 Do's & Dont's:
Please keep noise to a minimum to avoid inconvenience to other patients & relatives.
Visitor's Lounges are for the use of multiple visitors; please be respectful of others while using these spaces.
In the interest of patient's health, do not visit with an infectious disease, such as a cold or flu. We encourage you to use hand sanitizer or wash your hands often to keep family safe.
Children below 12 years of age not allowed to visit the patient.
Flowers and outside food are not permitted to control infection.
Cell phones are prohibited in some areas. Ask your nurse if you have questions about using your cell phone.